Flames of Fire
EPK / Press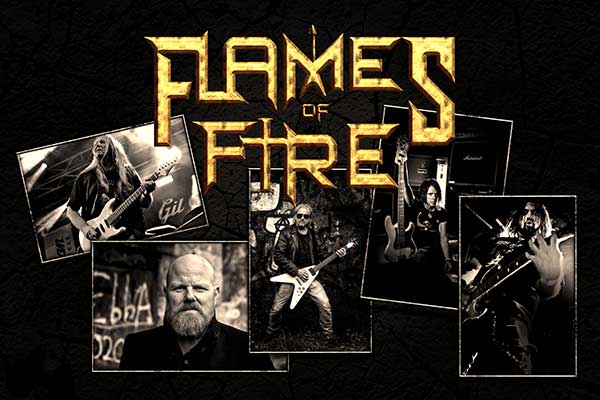 Biography
Flames of Fire
is a heavy metal band from Sweden, Norway & Finland formed by
Christian Liljegren
(Narnia, The Waymaker, Audiovision) and
Mats-Åke Andersson
(Zaragorn), together with
Jani Stefanovic
(The Waymaker, Solution .45 & Miseration),
Per Schelander
(House of Shakira, Astrakhan, ex. Royal Hunt & Pain of Salvation)
&
Stephen Carlson (Brotthogg, Peter Carlsohn's The Rise, Tales, Viva).
Line-up
Christian Liljegren – Vocals
Mats-Åke Andersson – Guitars, composer
Jani Stefanovic – Guitars, keyboards, drums, vocals, production
Stephen Carlson – Guitars
Per Schelander – Bass

Recommended if you like
Iron Maiden, Rainbow, DIO, MSG, Stryper, Europe, Yngwie Malmsteen's Rising Force, Madison, Alcatrazz, Thin Lizzy, Narnia.