Christian Liljegren
EPK / Press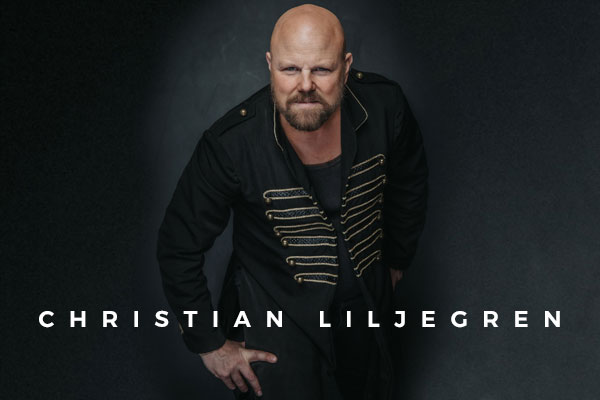 Biography
Christian Liljegren, is best known as the lead vocalist, and lyricist, for the Swedish Christian melodic power metal band, Narnia.
From 2020 he is also frontman of the melodic metal band The Waymaker – a band he runs together with co-founder Jani & Katja Stefanovic.
Liljegren was also the frontman of the bands Audiovision, Divinefire, Flagship, Wisdom Call, Golden Resurrection, Borderline, Modest Attraction, Venture, Beautiful Mind, and Trinity.
As solo artist he has released two albums with traditional songs mainly in Swedish: Ett liv jag fått att leva (2003) and Kraft (2005). 
In 2021 Christian celebrated 50 years, 35th anniversary as artist and nearly 40 albums under his roster. To celebrate this he made the album of his life. On the album Melodic Passion, Christian joined forces with Stephen Carlson (Brotthogg, Peter Carlsohn's The Rise, Tales), Per Schelander (House of Shakira, Astrakhan, ex, Royal Hunt & Pain of Salvation), Olov Andersson (Audiovison, Grand Stand & Ex. Veni Domine), Andreas "Habo" Johansson (Narnia, Royal Hunt, Avatarium, Doomday Kingdom, Ex Rob Rock).
10 songs with total Melodic Passion.
Line-up
Christian Liljegren – Vocals
And various musicians
Recommended if you like
Acoustic: Pelle Karlsson
Electric: Rainbow, DIO, MSG, Stryper, Europe, Yngwie Malmsteen's Rising Force, Deep Purple, Whitesnake, Uriah Heep, Thin Lizzy, Queen, The Sweet.