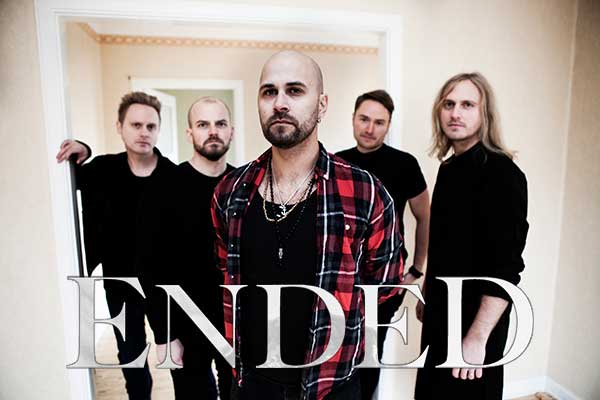 Biography
The members of Ended have been releasing music under the name Ended since 2014 debut album 'About to Fall'. The band shifted gears when recruiting singer Micky Bergqvist in 2016, settling on a more powerful sound than ever before. The new album 'Into the Nothing' is nothing less than a continuous leap in the same direction.
Line-up
Micky Bergqvist – Vocals
Lars Granat – Guitars & Vocals
Peter Janflod – Guitars
Björn Granat – Bass
David Källberg – Drums
Recommended if you like
Alter Bridge, Megadeth, Dream Theater, Mastodon, Muse, etc.